Ornamaj granito ĝardeno lanterno
produkto Detalo
produkto Etikedoj
Produkta spektaklo :
Ornamaj granito g Arden lanternoj  can be widely used as outdoor ornamental landscape, which can bring more beauty to your garden, especially in the night. The warm light spread out from the stone lantern, creates a relaxing and warm atmosphere, give you a good place to do some amusement.
Ornamaj granito g Arden lanternoj  havas perfektan procezo de desegni materialojn por pakado por transporto. Magia ŝtono evoluigis profesian produktadon linio en farante diversaj specoj de natura ŝtono lanterno. Tiu skemo havas avantaĝon de fortikeco kaj bona funkcio. Niaj laboristoj faras ĝin solida crafting kaj ĝi havas eleganta aspekto. 
| | |
| --- | --- |
| Materialo & Koloro: | Granito, roko ŝtono, bazalto ŝtono.  |
| grandeco: | H30 ~ 180cm, aŭ kiel po kliento postulon. |
| surfaco: | Polurita, kulturis, flamis, sandblasted, Antiqued, Acido Lavo, ktp |
| Brand: | Magia Ŝtono Skulptaĵo |
| origino: | Fujian, Ĉinio |
| tekniko: | Mano skulptita kaj mekanikaj ĉeestita |
procezo: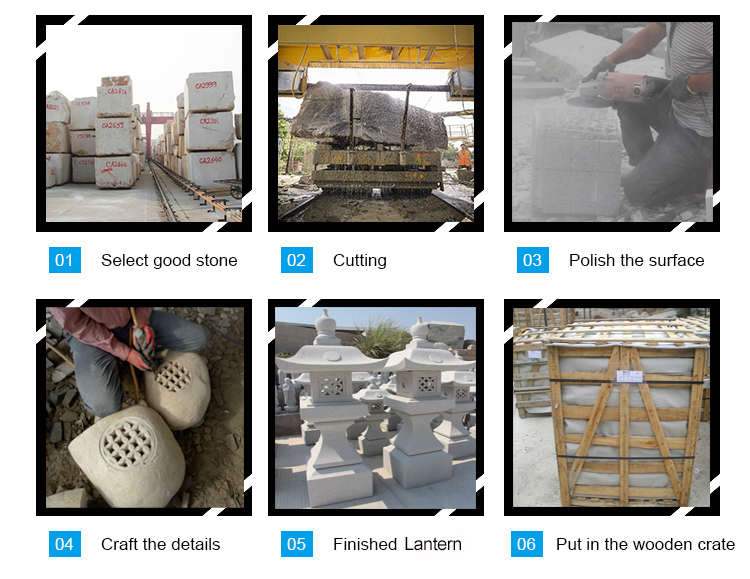 Plenpleniganta:
Plenpleniganta Detaloj: Ni paki  decorative granite gArden lanternoj   de seaworthy fumigadas ligna skatolo.
Livero Detaloj: Gvidanta tempo por unu plena ujo de  decorative granite gArden lanternoj  preni ĉirkaŭ 4 ~ 5 semajnoj.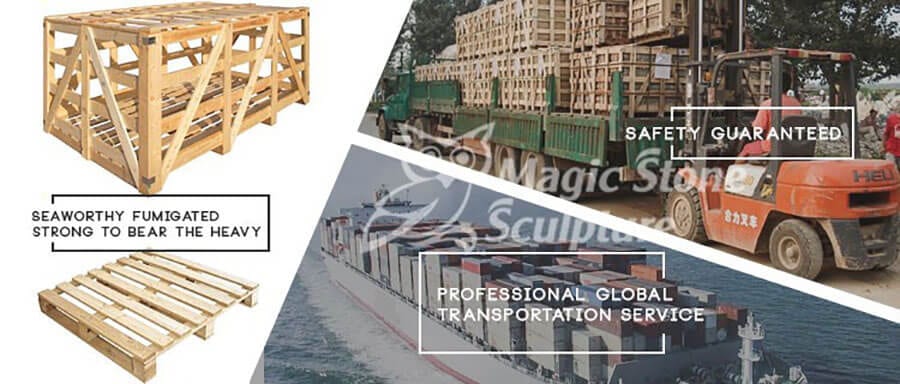 apliko:
Ornamaj granito g Arden lanternoj  are widely used in not only in garden, but also patio, park, bar, office, public place, etc., and colorful plants in them can make your living and working environment more natural as well as more relaxing. Selecting a planter made of natural stone material will not bring burden to the environment, while it allows you get a sense of overall balance and harmony.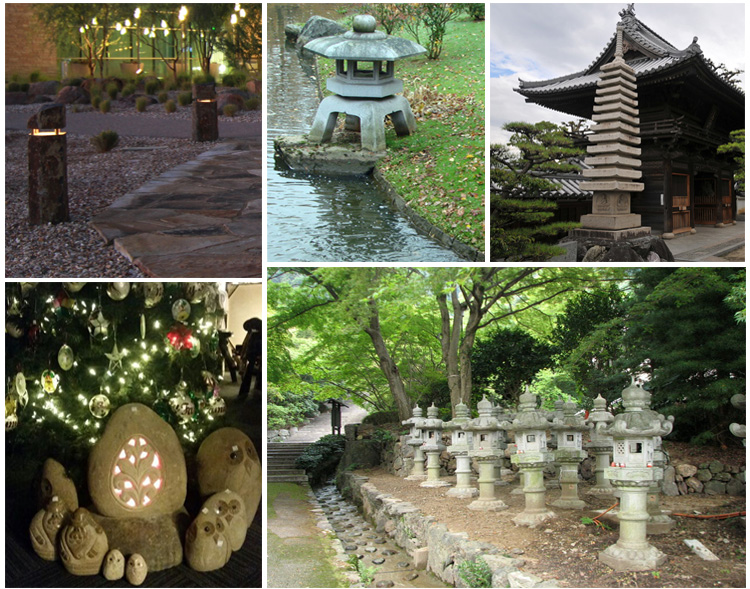 ---
---