Best patio water features wall fountain for home garden
Podrobnosti izdelka
Oznake izdelka
Predstava izdelka:
 Best patio  water features  wall fountain for home garden so ročno izrezljane in bo stilsko vtis na vsakem prostem prostoru. Nič ni tako kot pritožbo teče voda v vrtu pokrajine, tiho mestne din, nam omogočajo, da najdejo pomoč in sprostitev v urbanem okolju. Kamen in voda skupaj ustvarjajo nešteto učinke pogled in zvok in izboljšati vzdušje koli nastavitev. 
Ali dramatičnem slap, žuborenje potoka in miren ribnik, vodne značilnosti so tako raznolika kot naše domišljije, vendar vas bo preprosto spremeniti občutek o vaših kamnite pokrajine večno.
| | |
| --- | --- |
| Material in barva | Granit: siva barva G603, Svetlo črna barva G654, rumena Rusty Barva G682, svetlo rožnate barve G664 / G617, itd |
| Velikost: | H60cm, H80cm, H100cm, H120cm, H150cm, H170cm, H200cm, vse razpon velikosti so na voljo. Prilagojene velikosti se lahko izvede tudi. |
| površina: | Poliran, osla, Bush glasno, vodilne, itd |
| Znamka: | Magic Stone Kiparstvo |
| izvor: | Quanzhou, Fujian, Kitajska |
| tehnika: | Ročno izrezljane in mehansko podprto |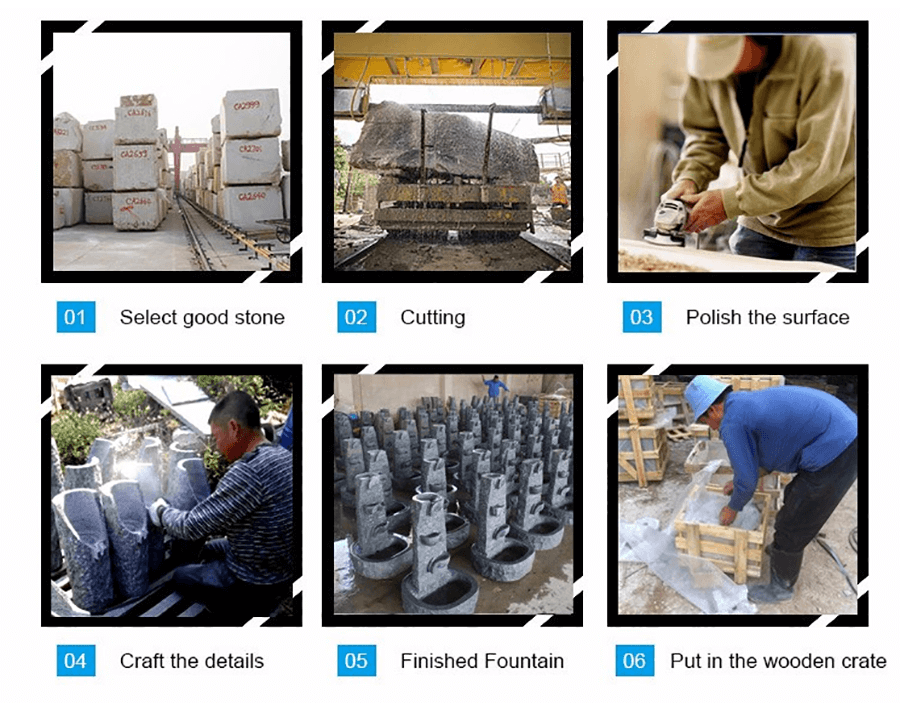 Postopek:
Ekipa Magic Stone kipar se je sestavljena iz mnogih izkušenih in nadarjenih umetnikov, ki so še posebej strokovno v proizvodnjo vseh razpon granit vrtne fontane. Kiparji trdo delati vsak dan za carving svoje sanje v res. Vsak kos kamna vodnjak so končali zasluži, da se vrednoti in dragocena. 
pakiranje:
Pakiranje Podrobnosti: Mi paket  umetne dvorišču  fontane vode  po seaworthy zaplinjenega lesen zaboj.
Dostava Podrobnosti: Glavno čas za eno polno posodo iz   umetne dvorišču  fontane vode  traja okoli 4 ~ 5 tednov. 
namestitev: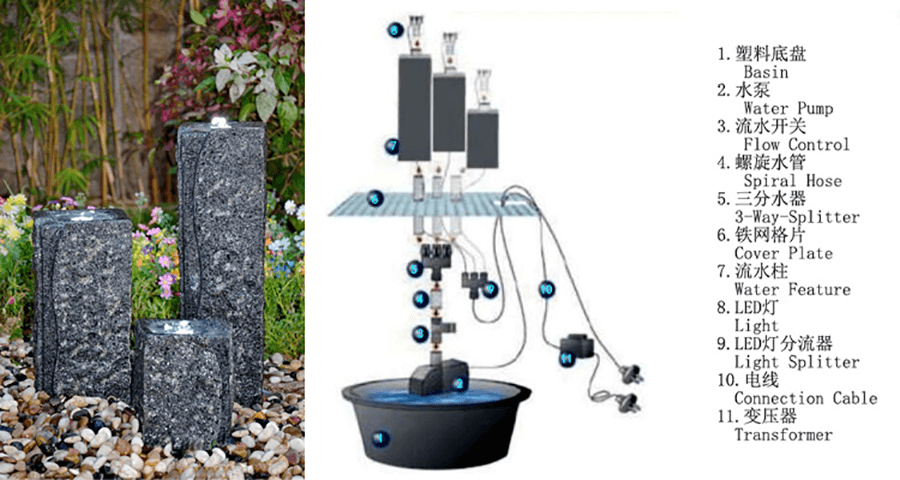 Kako namestiti naravnega kamna funkcijo vode z več kot 2 vtičnice / stolpcev?
Magic Stone nameščene vse cevi in svetlobni kabel za 2-3 izstopne luknje already.into sredini luknjo pokrova.




2. Namestite črpalko znotraj bazena in kabel ven iz stranske luknje na pokrovu. 




3. Put vse vodnjak stati na pokrov in vstavite vse cevi in kabla svetlobe.




4. Izpolnite v bazenu z 95% vode in priključite adapter svetlobe.




5. Prilagoditev voda teče z 1-3 načina napajanja razdelilnikom.




6. Cover prodnato kamen kot dekoracijo.
uporaba:
 Umetni dvoriščnih  fontane vode  can be placed not only in garden, but also patio, park, bar, office, public place, etc., which bring you a natural and timeless feel. Select a right style fountain, made by stone instead of artificial material like resin or ceramics, will not bring burden to the environment, but provide you a sense of overall balance and harmony.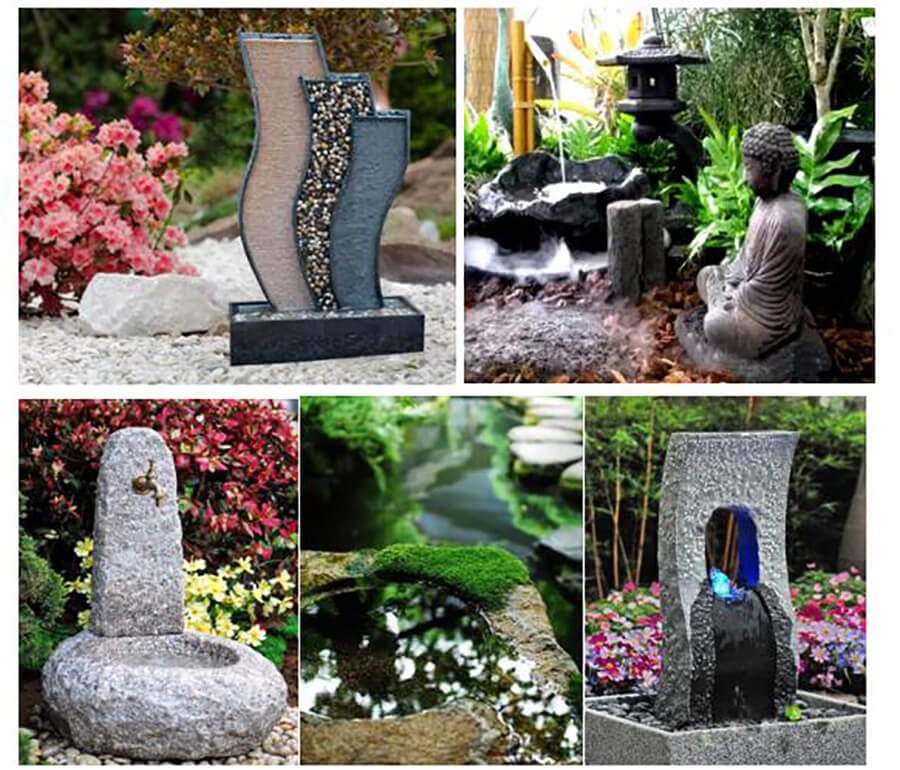 ---
---