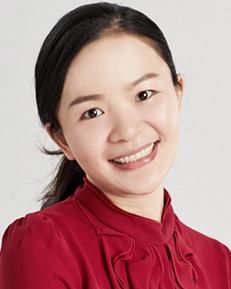 Maggie Qin - General Manager
Engage in importing and exporting business for stone industry more than decade. Rich experience at customer development and team management, skilled on platform operations, network development, resource integration and coach systematic thinking. With deep love on Chinese philosophy and space décor art, has strong passion to support team's mental maturity and inner growth. Broad-minded and active personality, with wide interests such as: traveling, yoga, jogging, swimming and reading books. Native Chinese speaker, fluent in English.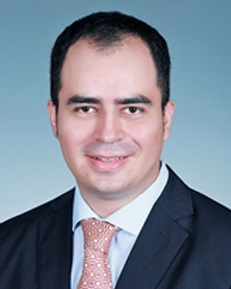 Victor Cadena - Marketing Director
Graduated from MBA – Beijing Guanghua School of Management, Vice President of the Mexican Chamber of Commerce in China (MEXCHAM). He studied and settled in China for over a decade, business oriented, strong logical thinking, positive attitude, skilled at public speaking and cross-field market researching. Always can stand at the high view to make successful marketing strategies, self-motivated and team builder. He likes news reading, especially on finance, investment and geopolitics. Native Spanish speaker, fluent in English, and conversational Chinese.
Alice Wang - Executive manager
Love long-distance running and fitness, with enthusiasm, perseverance and faithfulness. Work at Magic Stone since 2015 after graduation from University, from a beginner at foreign trade, step by step grows into a capable business executive manager. Rich experience at importing and exporting, skilled at international business operation and customer development, capable at supply chain management and logistics coordination, willing to face challenges and take on responsibilities. She enjoys listening music, reading, jogging and strength training. Native Chinese speaker, fluent in English.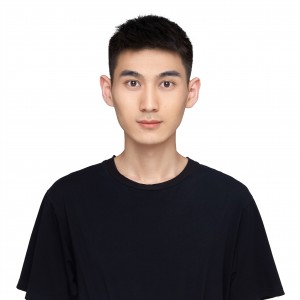 Fang Ze - Operation Manager
A promising young man enjoys challenges, creative, rational and ambitious, with quick learner mindset. He likes to try and learn different kinds of new things, with diverse personality and wide range of hobbies, such as listen and playing music, basketball, hip-hop dancing, traveling, new technology and art. He takes charge of website design and update, video and content creation, advertising and branding, data research and analysis to support company's strategic decisions and market changes. Always invest great enthusiastic and energy into the activities he engages. His motto is: Either do nothing, or do it to your best.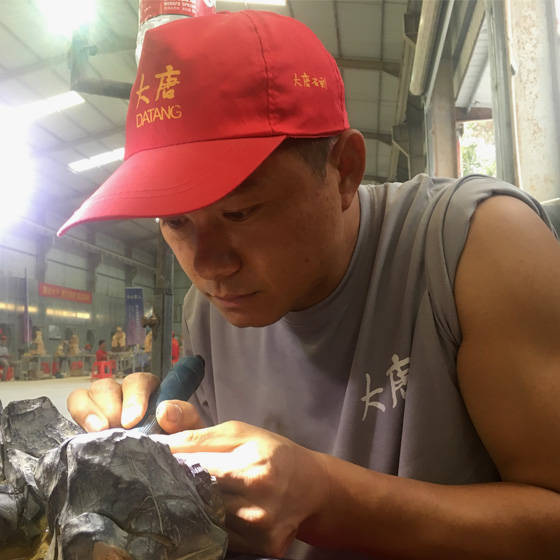 Cheng Liqi - Factory Director
As crafts master in Quanzhou City, the 3rd generation of stone artist, He masters all kinds of stone and jade carving, always pay great attention to details, meanwhile leads the factory team under his supervision. He combines endemic jade carving skills with local Hui'an traditional stone carving techniques, creating his own unique artistic style. Joined a variety of evaluation among domestic professional carving works, has won 2 gold medals, 2 silver medals and 1 bronze medal in crafting competitions, got the 3rd City Master of Arts & Crafts award granted by Quanzhou Municipal Government in 2019, with hobbies: art, swimming, traveling and Chinese philosophy.
Each piece of stone works we made is in special limited batches, hand crafted by our skilled craftsmen, with high creativity and uniqueness.
Communicate ideas and values with customer, find possibilities, help people use natural elements to elevate the taste of space, enjoy life, enjoy Magic Stone.
Design natural stone works suitable for indoor and outdoor landscape decor, create natural beauty of simplicity, ease and fun!