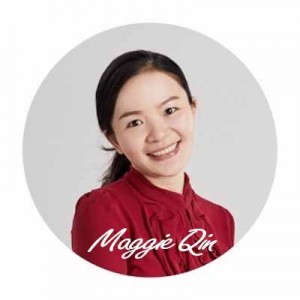 Hi, there! Thanks for coming here to read the story about Magic Stone.
Magic Stone's origins are in a family stone carving business started in 1995, It was in 2009 I started to join for living, during the 1st 5 years we got a success on products of cobble stone animals, granite water fountains and basalt column water features for garden decoration. In 2013 I set the brand "Magic Stone Sculpture", with the owl – our lucky bird as the logo icon. Time flies, more than a decade has passed! On this way, we experienced the ups and downs, there were few times we almost  gave up, but after struggling, finally as always we keep moving, not only for living, but more for love.
Recently Magic Stone continues growing with new opportunities and challenges, instead of meet customers' needs passively with numerous customized designs, now our goal is to lead market actively and build "Magic Stone" into a resounding brand. Our mission is: Design natural stone works suitable for indoor and outdoor landscape décor, create natural beauty of ease and simplicity, elevate the taste of space.
Each piece of stone is gifted by mother earth, natural occurring underground after millions year, and being mined legally and properly to avoid environment damage. Each piece of works is hand crafted by our skilled craftsmen, with low degree of homogeneity but high competitiveness and added-value, totally different with production line made artificial products, will NOT increase any additional loading to our mother earth. To be honest, the number of qualified factories and the production capability of the whole industry are limited. We will NOT deal with every client who has interest about profit only, but we prefer to serve customers who have same love and passion with us, truly enjoying and valuing our Magic Stone works!!!
As the founder, I always believe that my life must have an inexplicable and deep connection with stone. Our core partners without exception, also have the characteristics of stone-like perseverance! We aim to establish a long-term win-win relationship with our customers. The world is changing fast, but our deep love on stone decor art never changes. A lot of things are fleeting, but Magic Stone remains to guard our homeland, and accompany our loved ones!
We try to define that who is Magic Stone? What value can we create for the world? Believe you can see our answer shows in every Magic Stone's carefully crafted works, which delivers the everlasting love and memories.
Thanks for your wise choice to cooperate with Magic Stone!

General Manager: Maggie Qin
2021-12-25 update at Christmas