Water fountain is a very important decoration in modern garden. For it can not only add a special beauty but also carry special meaning.
Is water fountain good for home?
I'm sure to tell you that it is one hundred percent good for home. Imagine put a fountain with a unique design in your garden. We can clearly see your taste of life from the material and the style of it. For you, it is like a showroom of your taste of life by which you could feel great fulfillment. Everybody enjoys appreciating his own taste. Besides, by listening to the water flowing, we could feel peaceful and calm inside. Water has such healing magic power. Anything natural and alive has such super power. Especially if you buy a fountain made by stone material, you will feel you're getting closer to the nature. You will feel you're in a real and natural environment rather than surrounded by the plastic products. Beyond that, in Chinese Fengshui, shui means water, it carries very good meaning by which it can bring wealth, happiness and health.
Which water fountain is best?
Even though in the markets, there are many kinds of water fountains made by many kind of materials. I suggest you to go with a stone material water fountain. Why? Because since you would like to put it in the garden, I guess you are willing to live a life without the disturb of urban city noisy life. So a fountain made by real stone material help you in this point. The stone fountains just make us feel like we're live securely and happily. This brings us much more than anything else those artificial ones could provide. So for me, any fountain made of real stones is the best, for example boulder fountains, basalt fountains, granite fountains,etc.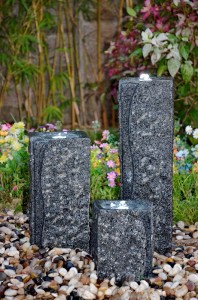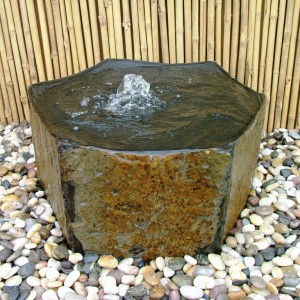 Many people may wonder where to buy the stone fountains.
If you're a personal buyer, I will suggest you to find them in your local market. If you didn't find one, you can contact our Magic Stone. We cooperated plenty of companies around the world. Send me us your address, we will contact to our partners to ship the fountains to you.
If you are buying for business and don't know where to find a trustable supplier, you hit right on us! We MagicStone has accumulated more than 20 years' experience exporting stone water fountains, providing our partners with good quality and rich designs. So if you have any demand, feel free to contact us. Our contacting email is info@magicstonegarden.com
Also you can visit our Youtube channel: magicstonegarden to check out our fountain designs and course of processing.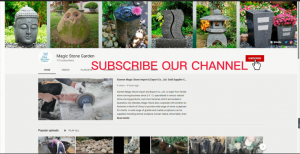 Written by Jane Chi
---
Post time: May-18-2022