Bathtub is a kind of interest and enjoyment of home life. There are many kinds of materials, but I really recommend natural stone material. Its color forms naturally, which is the natural beauty. It has a long life-service, can maintain hundreds of years without any erosion.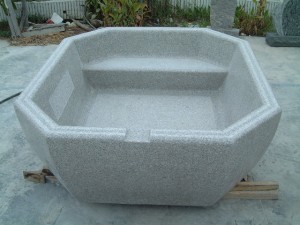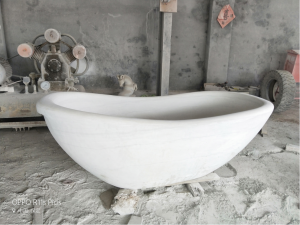 The natural stone bathtub is made of a whole piece of natural stone as the raw material, like the marble, granite, river stone, travertine. First, use professional technology to "dig" the stone, and then manually process and polish the details. Such a natural stone bathtub is placed at home. It is elegant and symmetrical with simple romantic elegance. And it is difficult not to create a stylish home texture.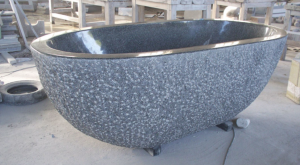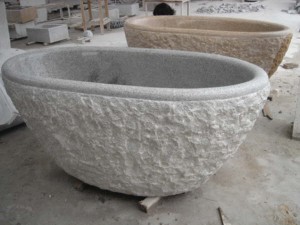 No matter what kind of natural water bath is, it is a combination of simplicity and elegance, which makes people feel relieved to bathe in it. After a busy day, when you return home, you can soak yourself in a comfortable bathtub and enjoy a comfortable and romantic life with flickering candlelight or melodious music. In the spare time of busy work, give yourself a clean and free space to enjoy the sunset or the stars in the sky.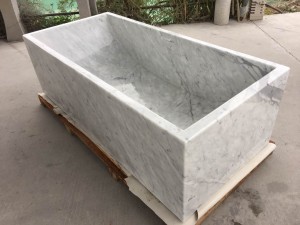 Stone bathtubs are made of natural materials, and it is also very difficult to make them. It is carved from a whole stone. The designer is simply a porter of nature. Finally, this picture of workers processing bathtubs can let you know how these bathtubs are carved.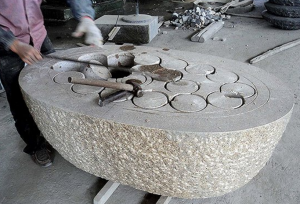 We Magic Stone supply all kinds of natural stone bathtubs, like river stone, marble, granite and travertine. Having a natural stone bathtub to let you have a good bath time. #naturalstonebathtub #granitebathtub #riverstonebathtub #tub #marblebathtub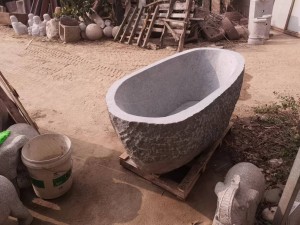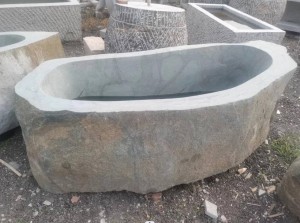 Written by Michelle
---
Post time: Dec-03-2022